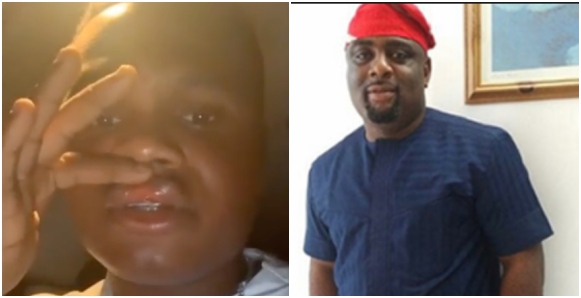 Popular Instagram comedian, Oluwadolarz has just called out a Lagos Prince, Shola Oniru accusing him of physical assault.
Sharing a video of his battered face, the comedian wrote,
"All because I parked my car behind your car … I came peacefully to reverse my car the next thing you did was to punch my mouth and slap me … without me saying a word PRINCE SHOLA OF ONIRU YOU ARE FUCKED UP … your royalty is trash … you don't know what royalty is all about … you are a bully and a mistake"
Watch video below.
Reacting to the video on twitter, Assistant Commissioner of Police (ACP), Abayomi Shogunle urged the victim, Oluwadolarz to report the assailant, Shola Oniru to the police.
According to the ACP, this looks like a case of assault and if he feels the police did not take a satisfactory required action, the victim should lodge a complaint with the Nigerian Police complaint response unit.
Happy with the response he got, Oluwadolarz wrote,
Oh I never expected this … I thought we have some people that are above the law …Thank you
kullove.com